today's "shut up, that's why"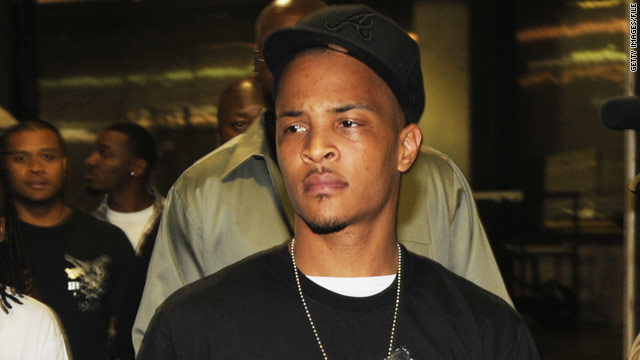 I thought about asking a guy who snorted cocaine and got arrested for DUI when he was 30 to come and speak to our kids, but President George W. Bush was not available.
- thus spake Dr. Terry Oatts, principle of Woodland Middle School in Henry County, GA, when confronted by a concerned parent when rapper "T.I." (did you say "who?" Me too. It's okay.) appeared at their school as part of his community service.
"T.I." was jailed for weapons charges related to the purchase of automatic weapons and silencers. Which might not sound so bad to some of us, except he wasn't allowed to own any weapons at all, as a result of his earlier conviction on possession of crack with intent to distribute. But that's really neither here nor there.
Some continue to hope for a hypothetical, idealized middle ground where the right and the left can put aside their differences and shake hands. Think so?
The email quoted above was a response to a parent who asked this:

"The first e-mail I sent to him was to ask that from now on we have some kind of parental input whether or not a speaker is appropriate. If I don't want my child to be there, just give me the right to opt them out," Myers said.

Myers also wrote in the e-mail, "How about next time, let him mow the grass or pick up the trash around the school grounds? If the kids see that they might understand that what he did was wrong."
Certainly sounds reasonable enough. But the reflexive response of the liberal goes beyond simply blaming Bush, which surprises no one; Bush is, now and forever, their all-purpose insulator against criticism. They've convinced themselves that they need never explain or defend themselves in any context outside the former presidency.
How do you deal with someone like that? How do you find middle ground when even a reasonable, rational suggestion is reflexively answered with bile, for your having the temerity to ask in the first place?
apotheosis, wasteland legend
04/23 at 08:33 AM •
(16)
Say it, don't spray it...
•
*link*